WORKSHOP: BREEZIN' THRU THEORY
Cool New Assessment Tools & Results!
Award winning Breezin' Thru Theory just keeps getting better! See the cool new Student Dashboard that motivates kids to excel & take ownership of learning, home or school.
That's not all! The amazing new Teacher Dashboard, with cool charts/graphs, shows progress in a snap with Student of Month option too! Auto-assessed online, great results have never been so fun/easy! National & State Standards aligned Grades 5-12, AP.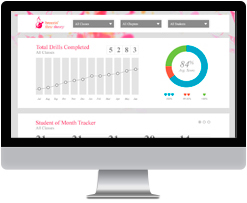 Wednesday December 16, 2015
@ Noon
Room: W180
McCormick Place West, Chicago
---
WORKSHOP: BREEZIN' THRU COMPOSING
Now Everyone Can Create Music!
Breezin' Thru Composing makes it possible for all! With such great topics, students easily learn new skills with fun cool tools. Bring composing to exciting new levels with our super-fun NEW Musical Applications chapters: music & prose, scores, jingles & songwriting.
Online with any device: Computer, Chromebook, iPads, or Smart Phones. See your students' exciting Musical Journey unfold in a way never before possible. For Gr. 5-12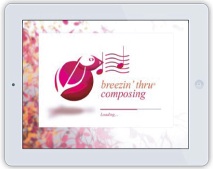 Thursday December 17, 2015
@ 10:30 am
Room: W180
McCormick Place West, Chicago
---
BOOTH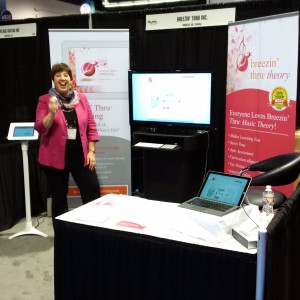 Drop by our Booth #582 and try out the cool tools:
…. And also help find the Golden Eggs!