Next Gen Edition Amping Up the Cool Factor
Welcome to the next generation of music theory.
One that is in tune with the way your students want to learn, even in the palm of their hand! Say goodbye to tech barriers and hello to the most fun, effective and accessible way to breeze thru music theory.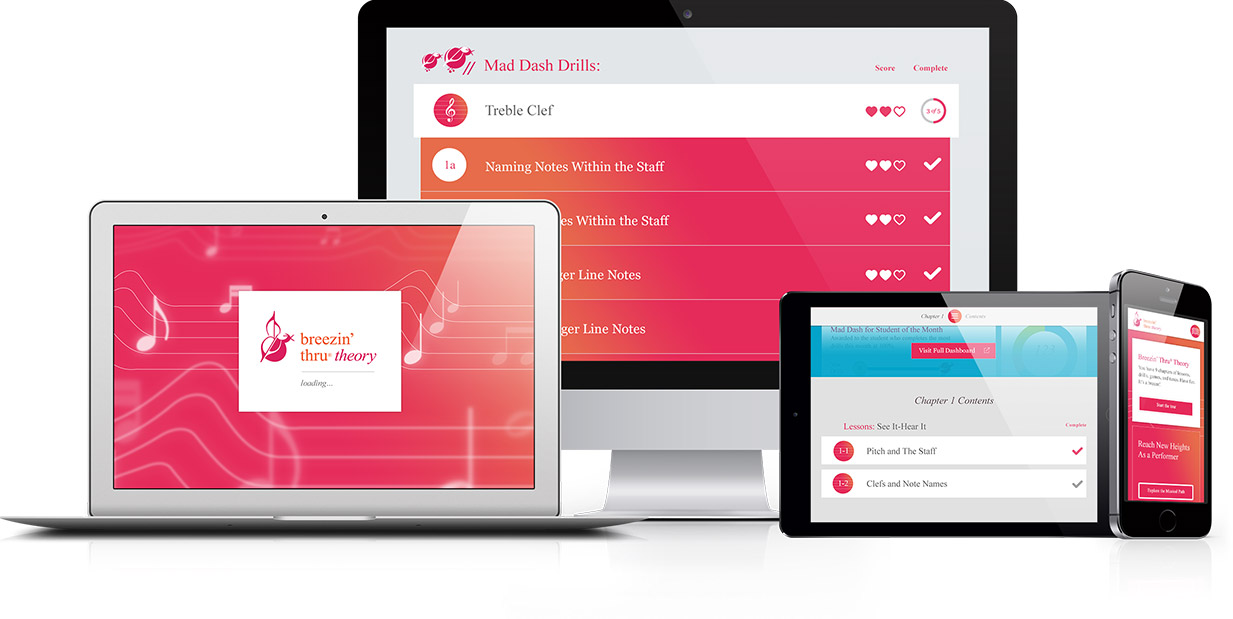 An All-Access Pass to Learning
The Breezin' Thru® Theory Next Gen edition is available on any device, anytime, anywhere.
From computer or Chromebook to iPads/tablets and smartphones, students can learn in class, at home or even on the bus!
Stunning New Design
Why is beautiful, simple design so important?
Because – touch, swipe or click – it just feels right and it works perfectly on all screen sizes. And, with such intuitive design, when it's easier to use it's easier to learn – for any age.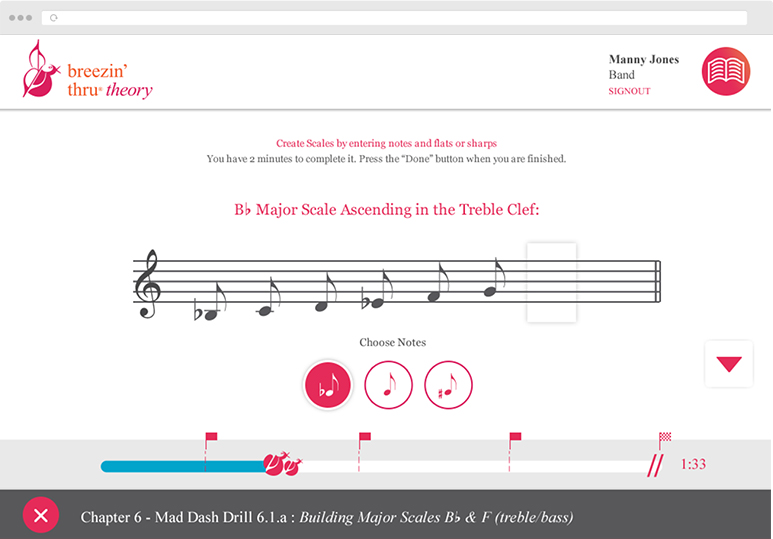 Plus New Favs
We've added Play That Tune, a jam-along activity that helps kids connect the music theory they've just learned to playing music.
It is the "aha" moment, where music and theory become one.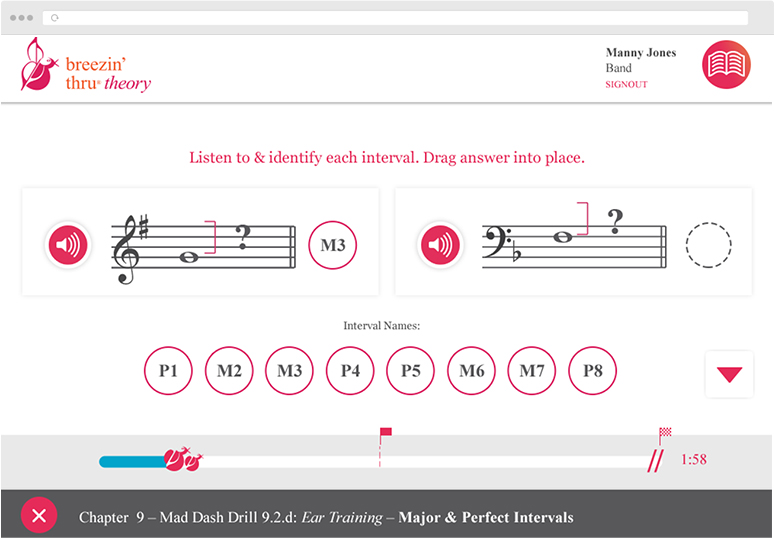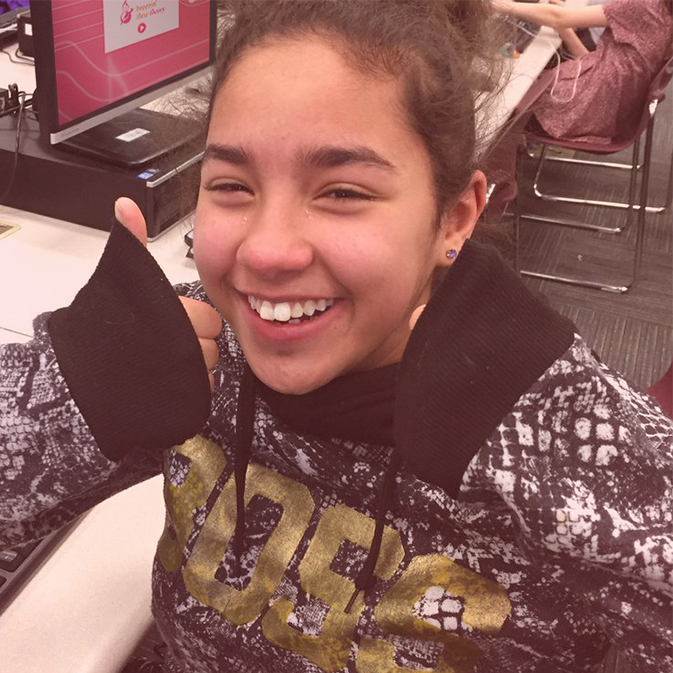 It's … Thumbs Up
To Music Theory,
The Next Gen Way!
And when this comes from today's Next Generation of music students, you know it's very special indeed.
Photo from Twin Oaks Middle School Band
2019/2020 Release:
What's Included
The Next Gen edition includes 24 chapters PLUS Ear Training that's seamlessly integrated:
Chapters 1-7

(The Staff, Rhythm Basics, Rhythm Intermediate, The Piano Keyboard, Rhythm Intermediate Advanced, The Major Scale, Major Key Signatures)

Chapters 8-16

(More Major Scales, Intervals, Minor Keys, Minor Scales, The Blues Scale, Rhythm Advanced, Advanced Intervals)

+

(Triads – Major Keys / Root Position, Triads – Major Keys / Inversions)

*NEW*

Chapters 17-22 (Triads – Minor Keys / Root Position, Triads – Minor Keys / Inversions, V7 Chords & Inversions, Four Note Chords, Cadences, Modes) 

+ 

Alto Clef Extras

Chapter 23

(Terms); and

Chapter 24

(Solfege). Also includes drill randomization.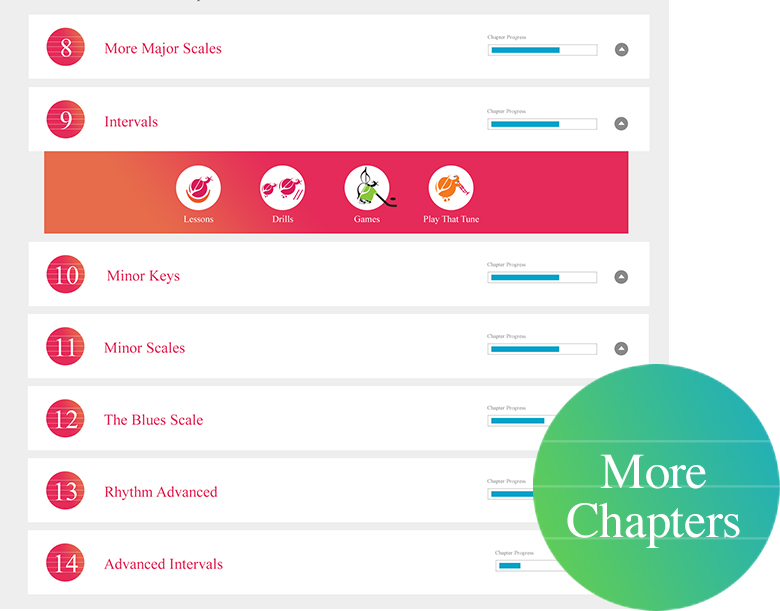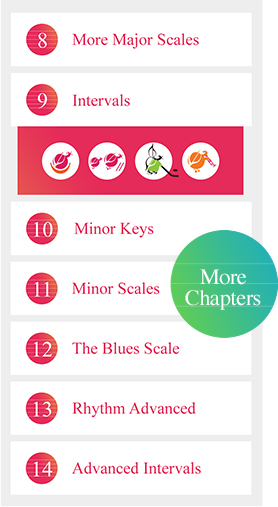 This covers all middle school & high school student needs!
Choose Your Plan! For more details on browsers
and devices, see our FAQ.