30/07/18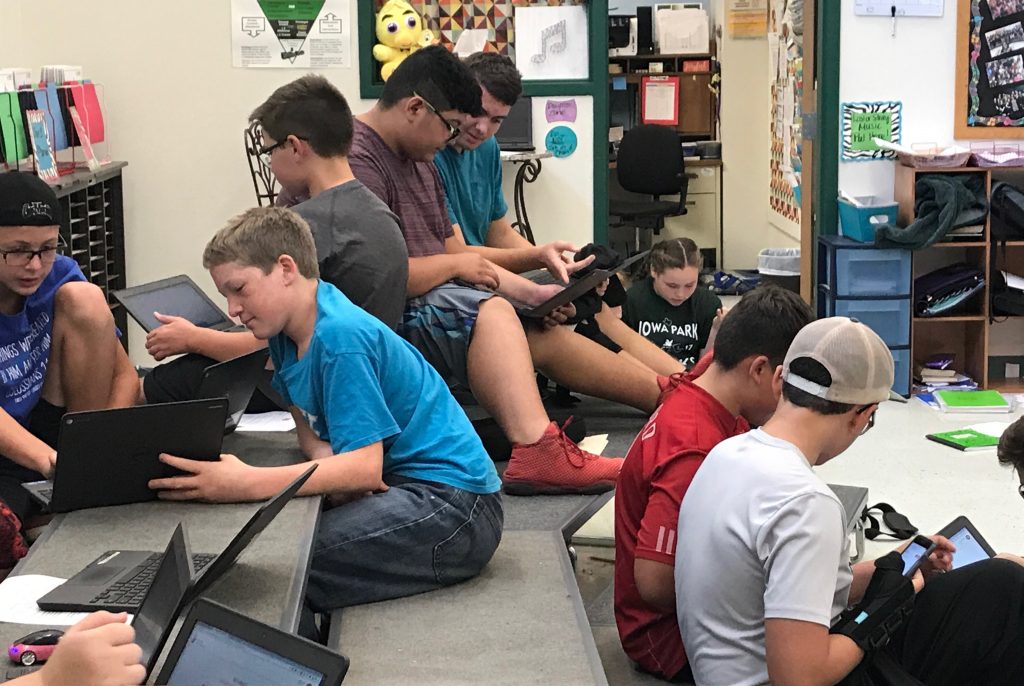 As a new teacher, and new to W.F. George Middle School, choir director Hannah Espinoza was given a challenge to grow the music program and have them competing at UIL (University Interscholastic League).
Hannah needed a way to get her younger students up to speed in one short year. The students entering the sixth grade had absolutely no music background, but by seventh grade they were expected to enter UIL musical competitions.
Need to Ramp up … Fast
It's hard to go from the basics like quarter notes to that competition level in a year. I needed a better way to bring the students to that competition level at a faster pace, but at a rate that they can understand it and truly get what they are learning.
The solution would also have to ensure that her students in grades seven and eight also continued to grow and strengthen their musical literacy.
After learning about Breezin' Thru at a Texas Music Educators Association convention, Hannah and fellow teacher Kerri Edwards — who teaches choir at the high school that W.F. George Middle School feeds into — jumped onboard. The Breezin' Thru program presented the teachers with an opportunity to align the two schools and carry curriculum through from middle school to high school, for continuous learning and stronger musical skills.
Hannah also liked that the program was online and could be accessed through the students' Chromebooks, which were in use at the school.
However, despite the ease of use, initially there was pushback from the kids. Hannah remembers that when the program was introduced in the second semester, her students were doubtful that Breezin' Thru would do anything. Hannah recounts, "They weren't sure about it at all, and were questioning if it would even help them."
Innovative Approach
This year, she introduced Breezin' Thru Theory earlier, in the first semester, and made it a consistent part of the curriculum, and took full advantage of the fun activities and friendly competition that are built-in. Hannah says the dashboard tracking of "Student of the Month" is one of her favourite features. "I reward the student with a Sonic drink – and they get to drink it in class!" Hannah laughs.
She also employs some great strategies. Every Monday is "Music Theory Monday." Hannah walks them through the lesson and answers any questions the students may have, and then the kids are off and running with their drills, which need to be completed at the end of the week. "Their goal is to get 100%," she notes. "They can do their drills on their own (at school or home), and practice until they get it right. And, I can build on the lesson throughout the week."
Breezin' Thru helps put accountability in the kids' hands. "Kids have to own their learning. We have a 'Big Brothers/Big Sisters' mentoring program, where the eighth-grade students are paired with seventh-grade students to make sure they understand the concepts learned in the year before. Watching them interact, and working on their lessons together… My eighth-grade students just glow while they explain things to the younger ones. Everyone is smiling. Everyone is learning. And, they are enjoying themselves."
What Growth!
She adds, "This is the second year we've been using Breezin' Thru Theory and my kids are so much better at sight reading and understanding musical concepts. Even at competitions their scores are improving. Last year my students were Level 4 in sight reading, we've already increased to Level 3 this year, and by next year we expect to be at Level 2."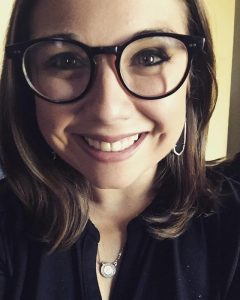 And, it's incredible what Hannah has achieved so quickly. The Grade 6-7-8 music program has grown from 50 students two years ago to 200 kids today.
"I love Breezin' Thru Theory Next Gen!  The kids think it's really cool and it's so visually appealing to them. Other kids are seeing how fun learning music theory can be and they want to be a part of it! I even had a band student come up to me asking how he could do it too," says Hannah.
Things are everything I hoped and dreamed they would be! The program has helped tremendously!
Hannah Espinoza, Choir Director
W.F. George Middle School
Iowa Park Consolidated ISD, Texas

Champions: For The Love Of Music
---