30/07/18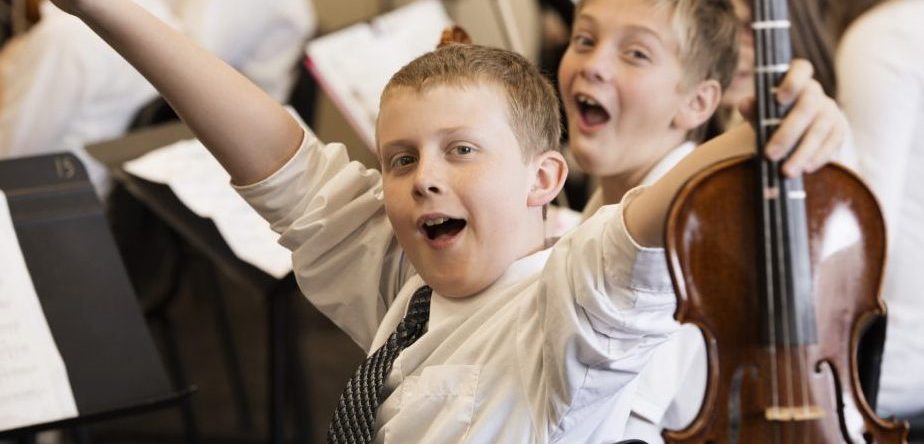 Getting funding is always a huge challenge for music teachers. And it can sometimes be hard to prove the value of incorporating music theory in a performance program. But that didn't stop Jayne Marie Flores, doctoral candidate and band director at Faith Christian Academy from creating a cost/benefit analysis to make the case for Breezin' Thru Theory.
Making the Case
Jayne Marie had discovered Breezin' Thru at the All-State Music Festival. She fell in love with the clean look and feel as well as the concise, scaffolded learning, and instantly knew she wanted to bring it to her students.
"I had to get the funding approved by my admins. It worked out to approximately $10 per student, and I wanted to show them how this low-cost investment could really have an impact, and where we could offset costs" says Jayne Marie.
So, Jayne Marie got to work tallying up the value of the musical equipment inventory, showing that the school had spent $60,000 on instruments alone.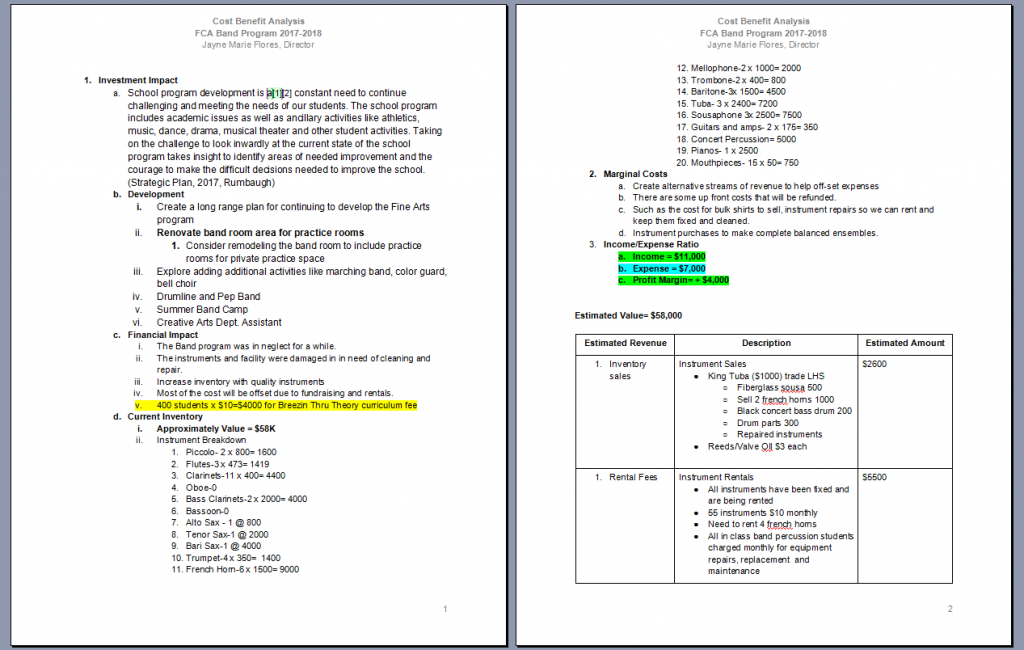 What's the point of investing in all of these instruments if the kids can't read music?
The school is committed to having a strong music program. We offer several activities such as jazz band, drum line, summer band and orchestra camp, pep band, musical theater and more. It just made so much sense to invest in a musical literacy curriculum."
By selling the old paper-based curriculum like books and some unused musical instruments as well as offering instrument rentals, putting together a multi-school fine arts festival and other fundraising events, Jayne Marie was able to show the music program could realize a profit.  Cost Benefit Analysis PDF
It's Paid Off
Jayne Marie's ingenuity and her school's whole-hearted endorsement of the new learning tool resulted in some pretty impressive outcomes for the students. High school kids who just a few months earlier had little-to-no understanding of key theory concepts, including symbols and musical terminology were now able to show mastery. With the literacy in place, they moved quickly from playing Grade 1 level pieces to Grade 3.5 to 4 level music.
Jayne Marie had the students learn both bass and treble clef regardless of their instrument, as she feels strongly that it gives students a firm understanding of the overall landscape of the music and helps develop their full capacity.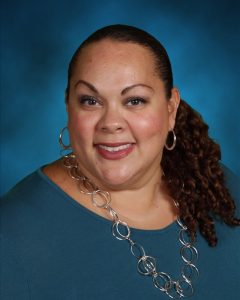 Students read and talk about music using a common vocabulary now. "There's no more blank stares," laughs Jayne Marie. "They all know now what a measure is, and that the first thing we do at rehearsals is to count them out. They understand themes, they understand syncopation. Breezin' Thru invites excellence. It invites all the students to participate mind, body and soul. They are listening and they are fully engaged."
The music class has also been able to continue saving money as the Breezin' Thru online music program eliminates toner and paper costs. "I love that there is so much less waste!"
And, the other two music teachers have taken note and started to use Breezin' Thru as well. As Jayne Marie relays, "The choir teacher can now say something like, 'Altos you're on C, Sopranos you're on E and Tenors you come in on D in the octave below.'"
And, the students' hard work has paid off.
At our first concert, the parents were crying and gave the kids a standing ovation. All of the kids had huge ear-to-ear smiles. They were so proud of themselves. Everyone said it was the best they had ever heard the students play.
Jayne Marie states, "In less than two years there has been a complete turnaround in the student's abilities. There is solid, tangible evidence of music improvement. The kids are now at grade level for what they are learning and playing."
I would recommend Breezin' Thru without hesitation. It has literally saved our music program from being cut.
Jayne Marie Flores, Band Director and K-12 Program Coordinator
Faith Christian Academy
Orlando, Florida

Champions: For The Love Of Music
---