02/03/20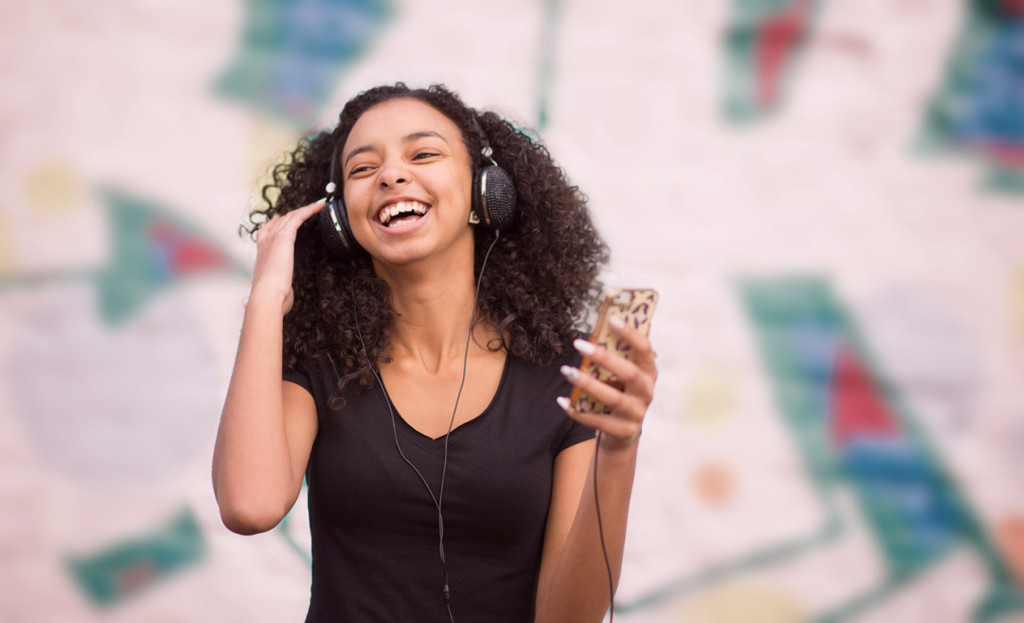 Students today, Gen Zers, are "digital natives." Born in 1996 and later, these young people grew up with exposure to the Internet, social media, smartphones and mobile devices. As a group that is tech savvy and comfortable in social learning environments, they refuse to be passive learners.
I
n a study done by Barnes and Noble College, more than half of surveyed students said they learn best by doing while only 12% said they learn through listening to a lecture. These Gen Z kids — and indeed "Generation Alpha," the following generation — expect to be fully engaged and to be a part of the learning process themselves.
The study notes that when asked what teachers could do "to make learning more fun, helpful and interactive, students responded in a variety of ways. Using more technology, more hands-on learning and more individual attention topped the list."
Let's dive into how teachers can bring these three list-toppers into the classroom.
1. More Technology
Technology is everywhere; it's an entwined part of our culture. Gen Z kids practically live online, texting friends, watching videos, and googling information. Technology also has a huge impact on how we live, work and learn.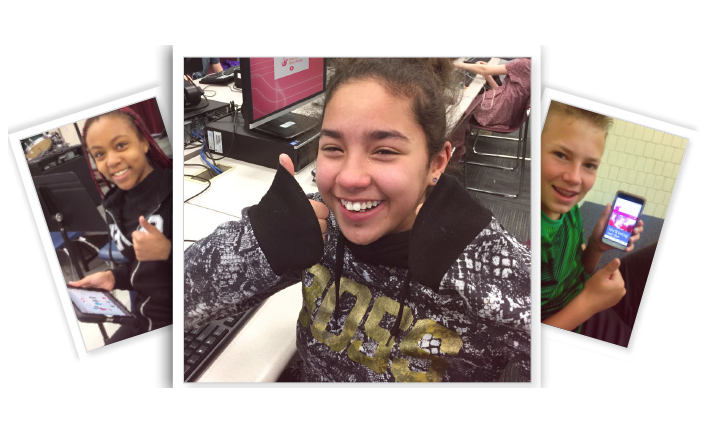 When implemented correctly into a music program, technology has the ability to enhance relationships between teachers and students. It can shift the teacher away from "lecturer" into the role of a mentor and coach. One choir director we know has a "Music Theory Monday" strategy, where she walks them through the lesson and answers any questions. It's then up to the students to use their laptops or smartphones to do the Breezin' Thru Theory drills, which need to be completed by Friday. This use of technology enables her to free up class time, build on the lesson throughout the week, and mentor and encourage her students along the way.
However, not just any old tech will do. As digital natives, kids also expect the same kind of seamless experience they experience elsewhere online – the ability to just log in from any device and pick up where they left off. For example, if students work on a chapter on their phone on the way to school, and then log in on the school Chromebook, they should be able to instantly pick up where they left off. And very few music technology programs actually do this.
2. More Hands-On Learning
Kids learn by doing. However, they also need to know HOW they are doing. The ability to work autonomously needs to go hand-in-glove with the ability to get instant feedback. This is one of the reasons we designed Breezin' Thru Theory with scaffolded one-concept-at-a-time content and a ton of interactive drills, tools and games that give kids immediate insights into just how well they are mastering the concepts. It's a whole-approach methodology. When students have the ability to perfect drills until they are happy with their results, there's not only a sense of accomplishment, but also independent control and ownership in their learning.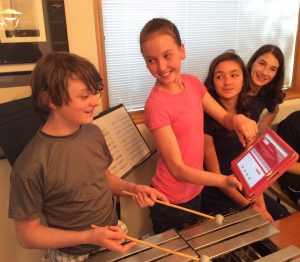 When done correctly, hands-on learning provides plenty of "aha!" moments that connect the dots between theory and music. For example, in Breezin' Thru Theory we end each chapter with "Play That Tune," an exercise where students can apply the theory they've learned by jamming along with musical scores and back-up tracks. As they jam, kids are also reinforcing the knowledge they've gained from each chapter.
Not only do these types of drills bolster learning in a fun, fresh way, more importantly, they help kids to see and hear the music theory concept so it is less abstract. Gen Z kids are eager to see success quickly but, as we all know, learning to play an instrument or sing well takes old-fashioned time and practice. Hands-on learning the Breezin' Thru Theory way builds musicianship quickly, so students sound better faster – giving them those success milestones students so desire.
3. More Individual Attention
Carving out time to step in and do a little one-on-one time with the kids that are struggling to learn a concept or play a part can be a huge challenge. On one hand, you don't want to hold your more advanced kids back, and on the other, you need to be able to work with the students without that foundational knowledge so they don't become despondent and give up.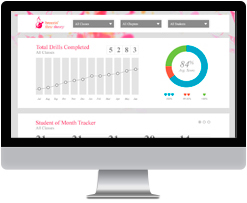 For a music theory program to be effective, it must address the issue of differentiated learning needs.That's why it is so invaluable to be able to have a teaching solution that allows kids to move at their own pace. Teachers in any rehearsal program can let the more advanced kids learn theory on their own and really focus in on the ones that need help.
It can also work the other way, by allowing teachers to spend time in rehearsals on sections that need a little extra help to master their piece, while the other students work on theory. The one thing we hear at Breezin' Thru over and over again from music teachers is how the handy charts and graphics in the Teacher's Dashboard give them an at-a-glance look at which kids are doing well, and who needs a helping hand.
Learning, in the Palm of Their Hand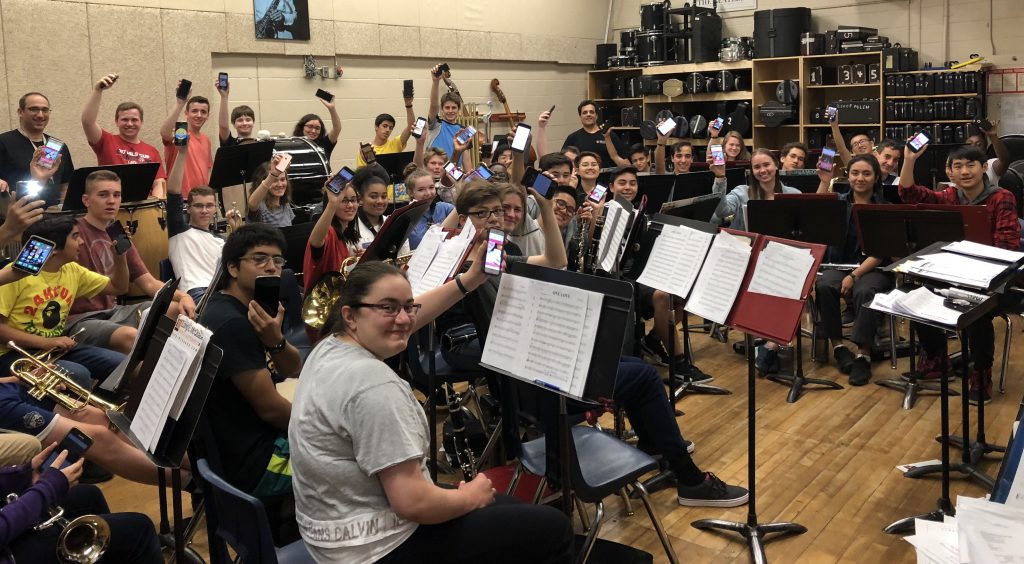 A 20th century "chalk and talk" or paper-based approach to teaching music theory won't cut it in the 21st century. Today's kids expect to be able to log in and go – on a laptop, Chromebook, tablet or smartphone. Technology can play a strong role in experiential learning as well as anytime, anywhere online access to lessons and tools that reinforce musical concepts.
It can also promote a collaborative learning environment, increase lesson participation and foster interactivity between students, teachers and content. And most importantly, by leveraging technology to promote hands-on learning and provide more one-on-one attention, it'll help engage kids more deeply and fuel desire to keep taking music.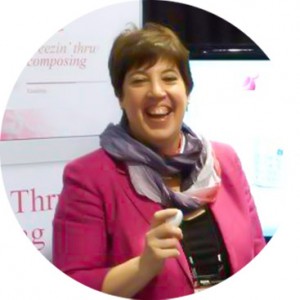 Nancy Helstab
Co-Founder
Breezin' Thru Inc.
---