Breezin' Thru Theory is a complete curriculum that covers Grades 4-12, and is aligned to National, State and Provincial Standards. It also helps in the preparation for Royal Conservatory of Music theory exams and AP Music 1.
Supports Curriculum Goals
See How Breezin' Thru Theory Supports Curriculum Goals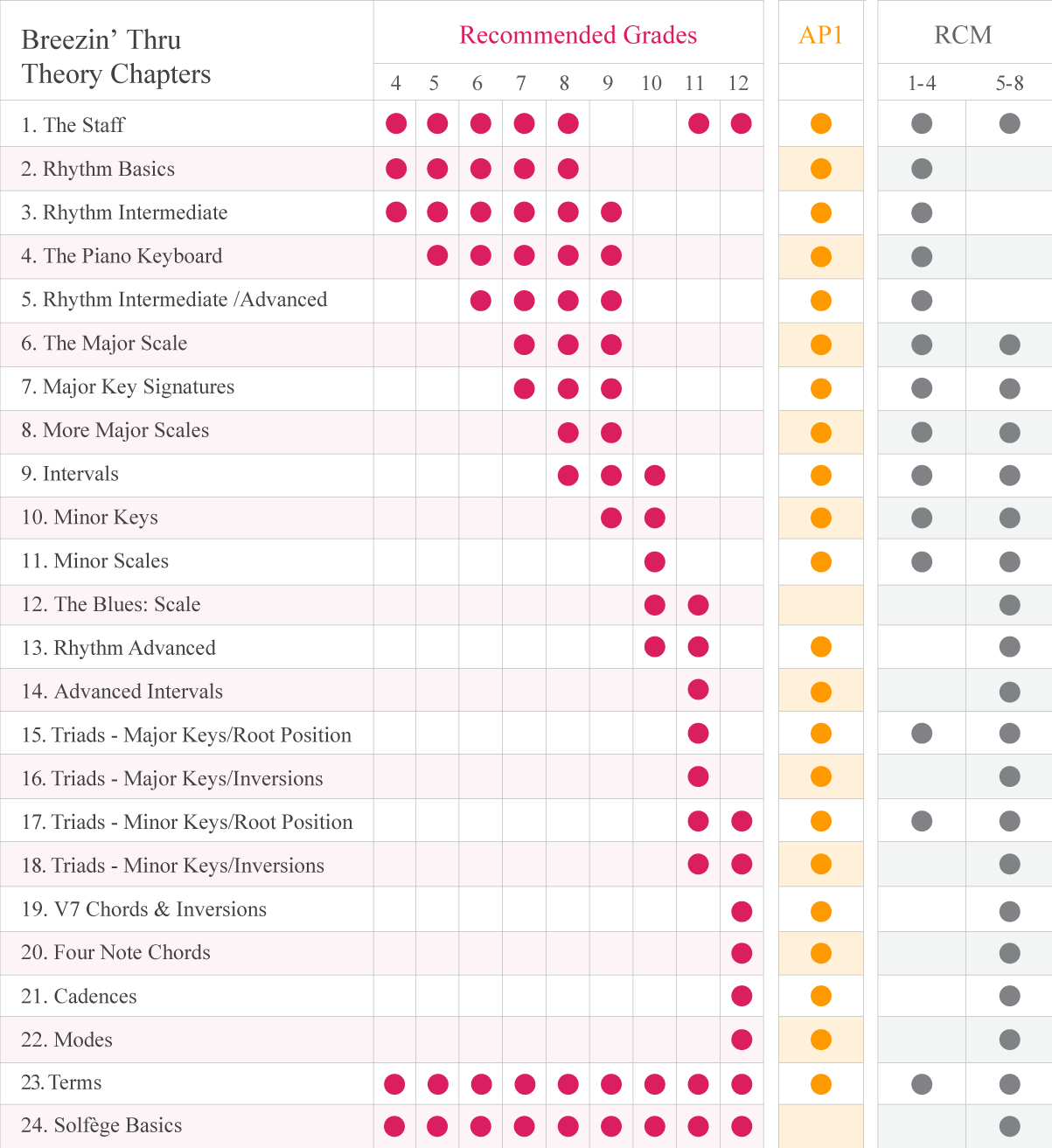 Curriculum Maps also available for specific regions in the US and Canada.
This chart guides teacher planning and shows how Breezin' Thru® Theory supports music education goals. See a comparison of what's covered in the Next Gen v.s. the Classic Edition.

Supports 21st Century
Learning Styles
Your students will be engaged in 21st century learning activities that utilize current technology in a thoughtful way.
Use any strategy that fits your students' needs. Whether it's differentiated learning, flipped classroom or independent learning, the scaffolded content will leave no gaps in understanding and the creative/musical activities will provide meaningful connections to the real world!
Breezin' Thru® Theory "Classic" &
"Next Gen" Editions
Students and Teachers have access to both editions (at no extra cost) and can go back and forth between them, covering the same drills, lessons, and dashboards.
The only variable is the device supported, but between the two editions we have all devices and browsers covered!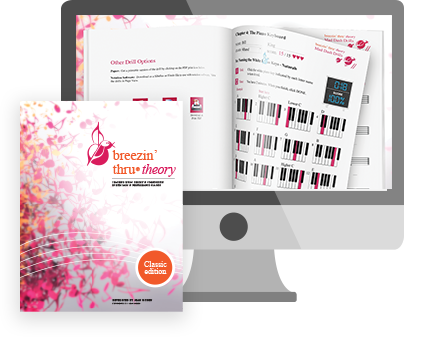 Classic
The Interactive E-Binder covers the complete curriculum,

all 27 chapters

.
In addition to the auto-assessed drills and lessons, it includes printables, and the Summative & Diagnostic Tests (in the Teacher e-Binder)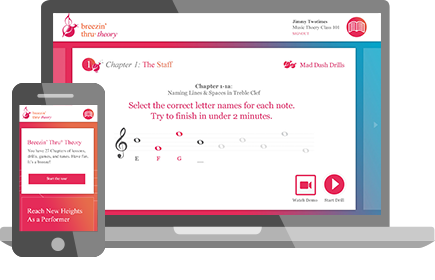 Next Gen
The 2017-18 release of the all new "Next Gen" Edition has 

16 chapters.

The 1st release in 2016-17 included: Chapters 1-7 ; Chapter 26 (Terms); and Chapter 27 (Solfege).
For 2017-18: We've added Chapters 8-14 (which includes Intervals and Minor Keys);

PLUS Ear Training

.
This covers off most middle and high school student needs.