28/10/18
WORKSHOP:
Breezin' Thru Theory Hands-on:


The Next Gen Way!


Bring your own device and see why Breezin' Thru Theory Next Gen is a resounding 'thumbs up' with students and teachers alike.
Experience for yourself how it engages, saves time, and builds mastery fast: at home, school or even on the bus! Get tips on how teachers use it in their programs with success & ease.
Online, any device. 18 chapters of scaffolded content, curriculum aligned for 4th – 12th grade.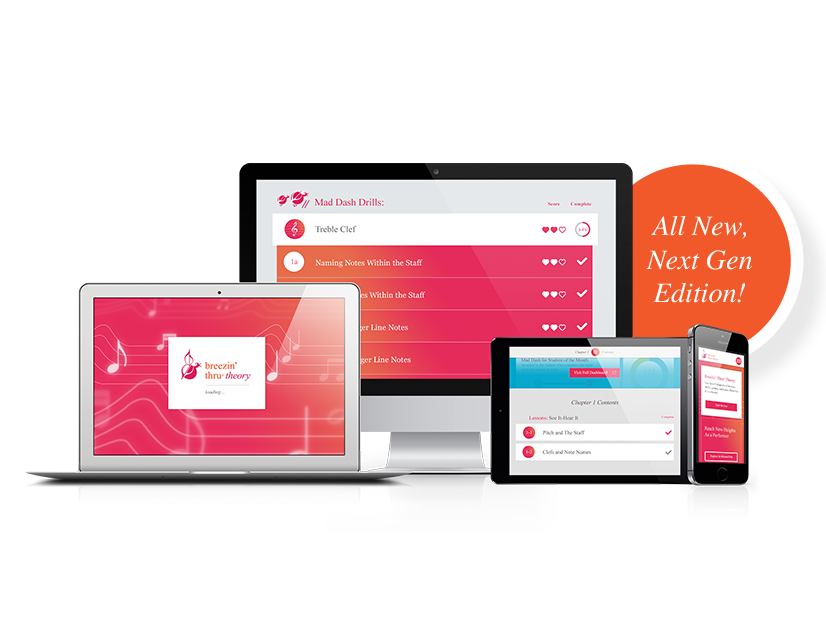 Times and Locations:
Ontario Music Educators Association Conference (OMEA)                                 

Hamilton, ON
Hamilton Convention Centre
Booth:

# 412


Workshop: 

 
Saturday,

Nov. 3, 2018 @ 2:45pm

Room 203
---
Virginia Music Educators Association Conference (VMEA)                                 
Hot Springs, VA
Omni Homestead
Booth:

# 1110, 1112


Workshop:
Saturday,

Nov. 17, 2018 @ 10:30 am

Dominion Room
---
The Midwest Clinic 2018                                                                                            
Chicago
, IL
McCormick Place

Booth:

# 816


Workshop:
Thursday,

Dec. 20, 2018 @ 10:00 am

Room W180
---
Florida Music Educators Association 2019 Conference (FMEA)                          
Tampa
, FL
Tampa Convention Center

Booth:

# 4001


Workshop:
Friday,

Jan. 11, 2019 @ 4:00 pm

Room TCC 1 & TCC 2
---
Georgia Music Educators Association Conference (GMEA)                                  
Athens, GA
The Classic Center
Booth:

# 412


Workshop:
Friday,

Jan 25, 2019 @ 8:45 am

Room Athena D
---
TMEA 2019 Convention

                                                                                           
San Antonio
, TX
Henry B. Gonzalvez Convention Center

Booth:

# 1471 / 1473


Workshop:
Friday,

Feb 15, 2019 @ 10:00 am

Room CC 210
---
ACDA 2019 National Conference                                                                             
Kansas
City
, MO

Kansas City Convention Center
Booth:

# 518


Workshop: 
Friday,

 March 1, 2019 @ 12:00 pm

Room 2215 C

 
---
PMEA/ NAfME 2019 Eastern Div. Conference                                                      
Pittsburgh
, PA

David L. Lawrence Convention Center
Booth:

# 416


Workshop:

Saturday,

April 6, 2019 @ 8:30 am

Room 405
---