11/01/16
WORKSHOP: BREEZIN' THRU THEORY
Cool New Assessment Tools & Results!
Award winning Breezin' Thru Theory just keeps getting better! See the cool new Student Dashboard that motivates kids to excel & take ownership of learning, home or school.
That's not all! The amazing new Teacher Dashboard, with cool charts/graphs, shows progress in a snap with Student of Month option too! Auto-assessed online, great results have never been so fun/easy! National & State Standards aligned Grades 5-12, AP.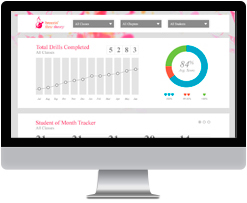 Thursday February 11, 2016
@ 10-11 am
Room: CC 211
Henry B. Gonzalez Convention Center, San Antonio